Veel gestelde vragen
Heb je een vraag? Kijk dan eerst bij onze veelgestelde vragen. Kom je er niet uit? Neem dan contact op via ons contactformulier of bel ons op +31 (0)13 577 37 67.
Kies hieronder het gewenste merk waar u de veelgestelde vragen van wilt bekijken.
OFFERTE AANVRAGEN:
Bel mij terug:
Vul uw gegevens in en druk op de knop.
PALS Print & Screen, uw totaalleverancier voor:
Zeefdruk

Textieldruk

Transfer

Flock

Flex- en flockfolies
Borduren

Doming

Digitaal

Sign

Occasions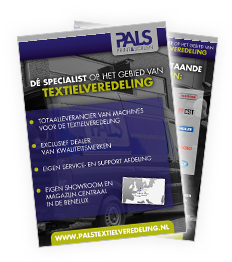 Bent u op zoek naar een bepaald product of een betrouwbaar advies,
breng dan ook een bezoek aan onderstaande websites.