T-shirt printer
Met een t-shirt printer print u direct op t-shirts, zonder gebruik te hoeven maken van andere machines. Het ontwerp of afbeelding wordt rechtstreeks op het t-shirt geprint. U kunt printen op alle kleuren t-shirts of het nu licht, gekleurde of zelfs donkergekleurde t-shirts zijn, top resultaten gegarandeerd.
De Brother GTX t-shirt printer beschikt naast de CMYK printkop ook over een witte printkop. Dus wit printen in combinatie met full-color zorgt voor extreem veel flexibiliteit. Met een kledingprinter kunt u aan uw klanten, ongeacht de oplage, tegen geringe kosten t-shirts printen. Pals Print & Screen levert o.a. de Brother GTX textielprinter (DTG printer) met een maximaal printformaat van ca 40 x 53cm.
De Brother GTX kledingprinter van Pals Print & Screen maakt gebruik van inkten op waterbasis en zijn daardoor milieuvriendelijk. Met de speciale software van Brother haalt u het maximale uit uw t-shirtprinter. De textielprinters van Brother zijn volledig door Brother ontwikkeld, geproduceerd en voorzien van eigen printkoppen, hardware en software.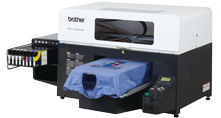 De Brother GT-3 series is de ideale machine voor kleine opdrachten welke full colour bedrukt moeten worden.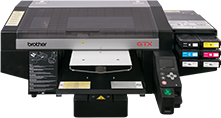 Brother DTG heeft haar volgende generatie digitale textielprinters gelanceerd met de GTX printer.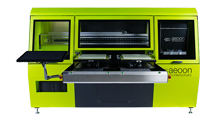 Gloednieuw in het machineprogramma van Aeoon Technologies zijn de Aeoon Kyo Compact Series textielprinters.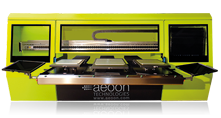 Aeoon Kyo series Helemaal nieuw in ons machineprogramma is Aeoon.